Policies and Legal Notices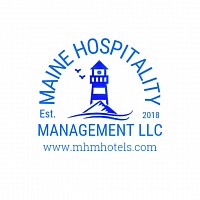 Maine Hospitality Management LLC Logo Copyright 2018, et seq
Trademarks and ServiceMarks

The following are Registered Trademarks and/or Servicemarks of Maine Hospitality Management LLC:
The company logo which is displayed to the right;
"Maine Hospitality Management LLC";
"Maine Hospitality Management";
"Sustainable Hospitality IS Responsible Hospitality";
"MHM Hotels";
We reserve all rights to these marks and any use without express written permission is strictly prohibited. We will defend our intellectual property, if necessary, through legal action. In most circumstances written authorization for specific purposes can be provided quickly. In order to ensure the integrity of our marks or copyright material please email privacy@mhmhotels.com to request permission/licensure for any and all use of the above trade/service marks and/or any portions thereof.
All other trademarks and service marks contained herein, not owned by Maine Hospitality Management LLC are the property of their respective owners and used by permission either expressed or implied.

LATE PAYMENTS & COLLECTION COSTS

Every client is provided with a management agreement and/or scope of work before we perform any services. The rates, terms, discounts, bonuses and payment dates are clearly noted in this agreement. Any paymemt not received by 5 p.m. EST on the due date may be assessed a daily compounding late fee of 15% of the outstanding balance, plus any additional costs of collections. Per the mutually executed contract we reserve the right to attempt to collect the outstanding balance through all reasonable means necessary. If you are having difficulty paying your bill please call us at 207-544-0404 so we can work with you to avoid any of this.